IMO 2020 对中国航运和造船业带来的挑战和机遇
October 10, 2019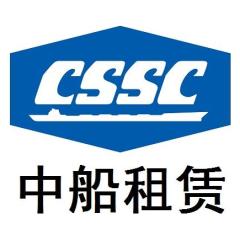 The discussions will cover the following points:
专家们谈及的话题有以下几点:
How will shipowners comply with IMO 2020 regulations?
How will shipowners be affected by IMO 2020 regulations?
What opportunities will IMO 2020 give shipowners?
How will the newly designed ships comply with IMO 2020 regulations?
What is the standard of newly built ships after IMO 2020 and mandatory requirements for reduction of GHG emission come into effect?
IMO2020 和GHG减排要求生效后新造船的标准是什么?
What is the position for a ship leasing company?
Who, the shipowner or charterer, will bear the responsibility for compliance with IMO 2020 regulations?
How should the shipowner and charterer deal with disputes on quality of bunker?
Other issues being faced by shipping industries: Trade War, Sanctions, and Attack to vessels and refineries in Middle East
航运业面对的其他挑戰 : 贸易战 , 制裁 , 针对中东炼油厂和船的攻击
Moderators
Lianjun Li (M.Sc., LLM, FCIArb) has been a partner since 2004 and is a leading lawyer in the shipping team in Hong Kong. He qualified as a solicitor in Hong Kong, England and Wales in 2002. He has extensive experience in international trade and commodity disputes, documentary credit issues, shipping disputes (charterparty problems, ship purchase and sale disputes, bill of lading and cargo claims, P&I matters, ship casualties), ship finance and sale and purchase, international commercial and shipping arbitration and in practical and legal aspects of doing business, negotiation and litigation in China.
He is a fellow of the Chartered Institute of Arbitrators and a Panel Arbitrator of the Law Society of Hong Kong. He is also a listed or panel arbitrator in many well-known arbitration institutions including the Hong Kong International Arbitrator Centre ("HKIAC"), China International Economic Arbitration Commission ("CIETAC"), China Maritime Arbitration Commission ("CMAC"), Kuala Lumpur Regional Centre for Arbitration ("KLRCA") and Singapore Chamber of Maritime Arbitration ("SCMA"). He is also a supporting member of the London Maritime Arbitrators Association ("LMAA").
He is a visiting professor to Dalian Maritime University, Shanghai Maritime University, Jimei University and Korean University. He is also a member of Hong Kong Maritime and Port Board, LMAA Supporting Members Liaison Committee (Asia Pacific) of LMAA, the Transport and Logistics Committee of the Law Society of Hong Kong and the SCMA Procedure Committee.
Lianjun studied and worked at Dalian Maritime University and Stockholm University before he came to work in Hong Kong in 1993. He qualified as second officer for ocean going vessel and worked at seas over two years.
Li Min is a commercial disputes lawyer with over 14 years of experience. He specializes in all aspects of dispute resolution including shipping, insurance, international trade and commodities litigation and arbitration. He has a significant London, Hong Kong and Singapore arbitration practice and regularly conducts arbitration under LMAA, LCIA, ICC, SIAC, SCMA, HKIAC, CMAC and CIETAC rules. He has lived and worked in Mainland China, Hong Kong and London, and applies his international outlook and local experience in providing long term practical solutions to his clients.
Li Min is a recognised practitioner in Chambers Asia Pacific and is recommended by Legal 500 Asia Pacific where clients have said he is "very professional and hardworking", has "an excellent understanding of Chinese mores', and is "excellent for disputes involving PRC shipping law". He has a wide range of experience in advising shipowners, charterers and their P&I Clubs, financial institutions, commercial insurance companies, and Chinese state owned enterprises on various issues including charterparty, bills of lading, international sales of goods, letters of credit, ship sales and purchases, ship arrest, shipbuilding, and ship finance matters. He also has particular experience in handling high value shareholder and equity related disputes, multi-jurisdictional commercial disputes and worldwide enforcement of judgments and arbitration awards. He also has solid experience in contentious matters involving allegations of commercial frauds and has on various occasions applied for Mareva Injunction orders (asset freezing orders) and Norwich Pharmacal order (court orders to compel the disclosure of information and documents by innocent third parties).
Li Min has represented clients in a wide variety of high-profile cases. He was the lead partner in the case of Shagang South-Asia (Hong Kong) Trading Co. Ltd v Daewoo Logistics [2015] EWHC 194 (Comm), where he acted for Shagang South-Asia and successfully set aside a London Tribunal's Award as to jurisdiction. The decision is an important one for the construction of arbitration clause and determination of seat of arbitration in the context of charterparty. In recent years, Li Min has also been involved in major litigation arising out of insolvency claims in shipping. He was commended in the Legal 500 Asia Pacific 2018 for "leading the team advising COSCO Petroleum on several matters arising out of the OW Bunker collapse".
Li Min is a graduate of Dalian Maritime University with a Bachelors of Engineering in International Multimodal Transportation and a Masters of Law in Maritime Law. He also holds an LL.M in Maritime Law from University College London (UCL). He is co-author of the book Maritime Law and Practice in Hong Kong published by Sweet & Maxwell for the chapters of "Voyage Charterparty" and "Time Charterparty". He also lectures regularly for many educational and commercial institutions, and is a visiting professor to the Law School of Dalian Maritime University.
Li Min is a native speaker of Chinese Mandarin and fluent in English.
Panelists
Born in May 1963, Capt. Xie Chunlin is both a senior captain and a senior economist with an EMBA from Shanghai Maritime University. He graduated from the Department of Navigation from Dalian Maritime University in 1983. He is an experienced Master Mariner through years of shipboard services from 3rd officer, 2nd officer, Chief Officer to Captain at Shanghai Maritime Transportation Bureau, and the Deputy Officer of the Monitoring Department of Shanghai Shipping Group. He was also serving under China Shipping (Group) Corporation as the Deputy Director of the Dispatching Sector of the Transportation Department, Managing Director of the Indonesian branch, General Manager of the Netherlands Agency Office, Vice President of the European Sector, and the Chief Representative of the Mediterranean Office. He was the Deputy General Manager of China National Development Corporation Co., Ltd. from March 2009 to September 2012, the Managing Director of China Merchants Energy Shipping Co., Ltd. from October 2012 to December 2018, and has been the Chairman of China Merchants Energy Shipping Co., Ltd. since December 2018.
谢春林先生,高级船长、高级经济师、上海海事大学EMBA。1983年毕业于大连海运学院航海系,曾任上海海运局油运公司船舶三副、二副、大副、船长;上海海运集团公司海监室副主任;中海集团总公司运输部调度处副处长、中海印尼船务公司董事总经理、中海荷兰代理公司董事总经理、中海欧洲公司副总裁、中海驻地中海航运代表处总代表等职,2009年3月至2012年9月任中海发展股份有限公司油轮公司副总经理。2012年9月起至2018年12月任招商局能源运输股份有限公司总经理。2014 年 4 月起担任本招商局能源运输股份有限公司董事。2018年12月起任招商局能源运输股份有限公司董事长。
鲍伟东先生为中国船舶(中国香港)航运租赁有限公司副总经理。鲍先生主要负责监督我们的资产管理活动。鲍先生于海事业拥有逾30年经验。于一九八二年八月至二零零三年五月期间,彼于沪东中华造船(集团)有限公司历任多个职位,离职前任总经理助理。此后彼于二零零三年五月至二零一三年五月期间担任泛华设备有限公司副总经理,其后担任总经理,并于二零零四年三月至二零零五年五月期间担任中船集团欧洲分公司副总经理。彼于二零零九年十二月加入华联船舶担任总经理助理直至二零一三年五月。彼自二零一三年五月起任华联船舶副总经理。鲍先生于一九八二年七月于中国上海交通大学获得船舶工程学士学位,并于一九八七年七月于中国的镇江船舶学院(现名为江苏科技大学)获得工业管理工程学士学位。
In August 1995, after graduating from Jiangsu University of Science and Technology with BA degree in shipbuilding engineering, Mr. Gao Wei joined Marine Design & Research Institute of China (MARIC) as naval architect for designing different types of ships in outfitting, hull and general section respectively.
From April 1999 to May 2011, Mr. Gao Wei worked in Lloyd's Register's (LR) in Shanghai Technical Support Office and Copenhagen Technical Support Center in Denmark. Being the surveyor in charge of statutory section and technical leader in statutory department, Mr. Gao Wei engaged well in design assessment and approval of various types of ships for compliance
with applicable international rules and regulations and is closely following up new legislation's development.
In June 2011, Mr. Gao Wei joined previous Det Norske Veritas (DNV) now DNV GL Group Maritime China as Technical Support Manager responsible for Pre‐contract services and general technical support on which role Mr. Gao Wei is continues providing excellent support to Chinese Shipbuilding industry with his professional knowledge and rich experiences.
In 2015, Mr. Wei Gao also received MBA from University of Wales joined with Research Institute of Tsuinghua University in Shenzhen.
Mr. Gao Wei is also the member to the Shanghai Society of Naval Architect and Marine Engineering.